Post by Aiden Sanderson on Dec 13, 2016 22:23:45 GMT -5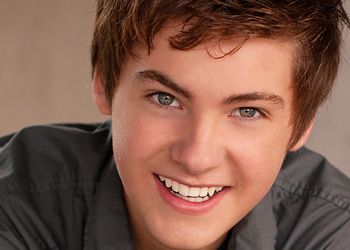 BASIC INFORMATION
NAME:
Aiden Sanderson
NICKNAME:
n/a
AGE:
fourteen
BIRTHDAY:
March 30, 1976
PLACE OF BIRTH:
Silverbridge, North Ireland
BLOOD STATUS:
muggleborn
WAND:
old:
12 inch, hazelnut wood, dragon hearstring
new:
13 inch, ash wood, unicorn hair, snapped in four spots, held together with spell-o-tape.
SEXUALITY:
bisexual
PROFESSION:
n/a
AFFILIATION:
the uprising
APPEARANCE
FACE CLAIM:
Cody Christian
APPEARANCE:
Aiden is a rather cute boy with a tall but slender frame. Standing currently at five feet, seven inches, he's expected to grow to about six feet or more once he's done through puberty. The boy has soft locks of dirty blond highlights that he prefers to keep shorter (although since the Facility barely keeps a record of keeping uniforms clean, his hair has been longer than he likes it). He has a rounder face with a broad forehead, smaller ears, and no blemishes on his features. He has a medium sized nose with bright eyes that are a mix of brown, green and grey. He has straight teeth and well taken care of eyebrows. He isn't overly skinny, and since he does a lot of running (thanks to that stupid class they have), he's rather firm and toned in all the right places. Aiden takes great pride in his own appearance, and even in the bleak reality of the situation, he's at least grateful that he's allowed to take time to comb his hair and brush his teeth.
PERSONALITY
PERSONALITY:
Aiden is a tough young man with a heart of gold. While outwardly, he appears charming and calculative, he is quite an ambitious fellow. Filled with desires that are abound and ideals of greatness that stem from delusions of grandeur, Aiden is everything but nice. As an Aires, he has a bit of a dominant streak. This boy is definitely a leader, and not a follower. He can charm friends, enemies and sometimes the more impressionable teachers to believe his words, not being a fool proof liar, but able to pass off as one. Aiden, therefore, is very charismatic, although he uses his charisma nine out of ten times the wrong way. Then again, Aiden is often seen using his charisma to wow others, often putting weird or unusual thoughts into their head, although people tend to catch on pretty quickly.
As stated before, Aiden is a pretty ambitious guy. He aspires to one day lead the Magical Law Enforcement, especially more now that he's been kidnapped and his newest residency is the Facility. While he does have a back up plan (which is to deal in the dark arts and become an even
more
powerful dark wizard than Voldemort himself), he's never been more attuned to his ambition than this. His ambition makes him a Slytherin and not a Gryffindor because his ambition isn't for
greatness
; it's for power. He will use people and things to push himself up farther, to grow himself as a bigger man, and will not hesitate to doing it. The more people he has to push, the better. That's his motto.
Aiden, though, once the layers of his personality are pulled back, is an actually pretty friendly kid, when he wants to be. He is extremely dedicated to his family and his second family -- the Kearnys -- and harbors a deep and probably secret crush on his best friend, Kenna. He is impatient and impulsive, but always tends to think before he acts, choosing what is not only best for
himself
but also best for those he cares deeply for. Aiden tends to not listen to other people's opinions and tends to get irrationally angry when people tell him to stop, to change what he's doing, or to do something else, and to spite them, he will always continue to do it. The only one who seems to ever rationalize him is Kenna, and even then, he doesn't like to admit it.
Aiden is a firm believer in his own opinions, and the ideals of right and wrong. While he would never be swayed to the side of dark or evil (unless absolutely forced by some outside means), he will always fight for the righteousness or the justified. Being a muggleborn in a house of pureblooded idealists (thanks, Slytherins), Aiden learned quick on what he had to do and how to prove it for himself. He does not take kindly to being locked up, and it is one of the reasons why the Uprising started. Aiden is a firm believer that despite blood, every witch and wizard has a right to learn their magic, and has a right to be what they want to be. While he views Death Eaters as strong and courageous (a stupid idealism of wanting to
be
like them), he will never follow in their footsteps because they are naturally on the wrong side of where he wants to go.
BOGGART:
Aiden's biggest fear is losing himself by the death eaters. His boggart would take the form of himself as a puppet.
DEMENTOR:
Aiden's scariest memory is when he was marched down the tunnels and found himself at the Facility. He will never forget the few students he walked with (the vagabonds, as he likes to call them), and the way the Death Eaters treated them like dirt.
PATRONUS:
Aiden's best memory is when his little brother, William, was born. While he was only four at the time, he would always remember the eager anticipation when his brother would arrive. He and William were best of friends as the younger Sanderson grew up, and therefore, Aiden's best memories are with him. While Aiden cannot produce a patronus, when and if he can, it will be of a ram.
ERISED:
To leave the facility and make sure his family is okay. This is because he's had literally no contact with the outside world for more than six months now.
AMORMENTIA:
Chocolate, cut grass and fresh air.
VERITASERUM:
Aiden is planning a secret uprising to hopefully push through the enchantments on the tunnel and get all the muggleborns free from the clutches of the death eaters.
SCHOOL INFORMATION
SCHOOL:
Hogwarts
The Facility
HOUSE:
Slytherin
Felis
YEAR:
fourth year
NEWTS:
n/a
FAMILY AND HISTORY
MOTHER:
Amanda (nee Enders) Sanderson, 40, muggle, teacher
FATHER:
Norton Sanderson, 41, muggle, engineer
SIBLINGS:
William Sanderson, 11, muggleborn, Beauxbatons first year
OTHER:
n/a
HISTORY:
Amanda and Norton Sanderson met during secondary school. While they both weren't in the same school, they had a field study during the same time at the same place, and their classes ended up overlapping. Norton fell almost instantly in love with the woman, a gorgeous lady who he quickly formed an attraction to. With some motivation, the two exchanged addresses and started to hang out. Even though they went to two different secondary schools, they lived pretty close to each other. By their final year of study, the two were heavily involved with each other, and the Sanderson family began.
After graduation, the two proceeded to study at university after spending a leap year traveling. This year off was spent together in ways that they never believed they could share in, and about two months after returning to England, they promised each other to wait to marry after university. At University, though, they also met friends who would turn out to be their best friends for the rest of their lives: Edan Kearny and Lillias Mingus. These two studied law, but they still became good friends with the future Sandersons.
After graduation from university, the four friends moved in together into a relatively comfortable apartment in Northern Ireland. They chose this location for the fact that it was far from home for all of them, but also because it had the most potential for jobs. It was soon after this that the Sanderson family started to be complete. With the wedding of Amanda and Norton, soon after Amanda's twenty-fifth birthday did they find out the news: they were going to have a child. It was with a heavy heart that the four friends could no longer live with them, but with the realization that Lillias was going to have a child not long after Amanda, the two sets of parents made a decision. Finding a couple of next-door-neighbor homes in Silverbridge, Northern Ireland, the two families settled themselves in. And soon enough, the first of the family was born.
Aiden was born on a cooler night in March, kicking and screaming. He was far from the perfect child, but honestly, his parents didn't care. In reality, they were simply happy that they had a child at all. It was a few months later when their lovely neighbors, the Kearnys had their first child: a little girl they named Kenna. It was really no surprise that Aiden and Kenna quickly became the best of friends.
Aiden had a pretty quiet childhood, for the most part. He learned to walk and run, and use the restroom instead of pull ups within two and a half years, although admittedly, wetting the bed was still a problem at three. The Kearnys welcomed a little boy named Cole when Aiden and Kenna were around one, but the most drastic change happened in Aiden's life when he was almost four. On August 01, 1979, the Sanderson family welcomed another little boy who they named William, and almost instantly, Aiden was awestruck. The little almost four year old didn't know what to do about his brother, but man, did he
dote
on him.
As Aiden grew, he found himself growing into a family that became larger and larger. Not only did the Sandersons welcome William, but the Kearnys welcomed Karli, and then Connor and Cameron. By this point, of Connor's birth, Aiden was showing his unusual signs of magic -- his wildly and vast collection of dinosaurs and race cars would change colors when he wanted them to, and it absolutely baffled his parents. When he was taken to the hospital for it, the physicians were equally as confused. They chalked it up to simply being a rare form of childhood imagination. Soon enough, it was dismissed.
But the most interesting thing came on his eleventh birthday on March 30, 1987. A man by the name of Ronald Grimendoris knocked on their door, sat the entire Sanderson family down, and explained what was going on with Aiden -- how he had been exhibiting signs of magic, and that this upcoming school year, he'd like to invite the young wizard to attend Hogwarts in Scotland. His parents were, at first, rather against it, but in June when Ronald showed up again -- this time to the Kearny home to inform
Kenna
that she was a witch, the two families reluctantly let their eldest children head off to Diagon Alley.
In all honesty, the first year of shopping was a bit overwhelming for the young man. Aiden was excited and also nervous to board the Hogwarts Express and head off to Hogwarts. It was nerve wrecking, but at least Kenna was there. His best friend was sorted, and then he, too, was sorted -- into Slytherin. He didn't feel quite as comfortable as he should've been (considering a good amount of his roommates were pureblood and didn't quite understand his muggle heritage), but he quickly got his feet. He found himself thriving in the house of green and silver, and soon enough, the first year was over. He boarded the Hogwarts Express and off for a summer he went.
When he returned home for the summer, Aiden realized that muggle life was quite boring. He needed to find more outlets, more enjoyable things to do. He hung out a lot with Will, who had occasionally shown his own magical heritage, although Aiden didn't quite put two-and-two together. Eventually, the summer ended, and Aiden was back to his second year. This year seemed to drag on more than his first; perhaps it was because the fun of magic wore off, or because Aiden wasn't very good at sitting still. He read the news about the turmoil brewing, but since Dumbledore constantly reassured everyone, he wasn't really worried. The year dragged on and on, and eventually, summer was upon them.
But little did Aiden realize that the summer of 1989 would be one of the last times he saw his family. As third year approached, rumors about Voldemort were spreading. His parents were uneasy about letting him board the Hogwarts Express, but after three hundred promises to write every day, they reluctantly let him. He did as promised, and the school was on basic lockdown. They could go outside, but only under supervision. Aiden was excited to start his electives -- one of which was muggle studies, because he'd automatically ace it, but it wasn't long until the Christmas holidays settled. Instead of staying, his parents wanted him to go home, so he did.
He had a rather eventful Christmas, and when he returned to Hogwarts, things were bad. Very, very bad. Little did anyone know that Voldemort had taken over the school, so when muggleborns -- like Aiden -- appeared, they were shipped off. He was one of the very first students in the Facility, and found himself frustrated. Angry. Heated. He lashed out every moment he could, and while he allowed himself to look and act the part, the boy was every version of a Slytherin in sheeps clothing. He would get back.
The days turned into months, and more and more people started to come. January turned to June, and the young man was eager to leave the Facility. It never came. June turned to July, and then to August. He was stuck. He wasn't going anywhere. He didn't get to write home. He didn't get to see his brother, or his parents. All he saw were the walls. And he was
angry
.
It was fueled by this anger that the whispers of the Uprising began. It started with Aiden and a few others, and then spread like wildfire. Hushed whispers of secrecy kept the Death Eaters from figuring out who started it, or who was on their side, but it was there. Aiden, out of all of the students at the facility, was the leader of the group, of the impending uprising that was about to unfold during his fourth year of magical schooling.
OTHER INFORMATION
ANYTHING ELSE:
Aiden is established as the leader of the Uprising, making him a canon character.
THE ROLEPLAY
Absolutely, Aiden
hated
the Facility. It was dank and dark, and they were shuffled around like they were animals. He hated it. He wanted to scream, but he knew if he stepped out of line, the entire house -- everyone he grew close to, even though he barely knew half of them -- would get into trouble. Already, the pressure was leaning down against Aiden, and he knew he had to do something. Maybe that was why when he decided to sit in the dining hall to do his homework -- alongside the rest of the students in their mandatory "study sessions" -- he worked on the plan. If he could only get just enough people...
He tapped his fingers against his book and looked up. The book he was reading was old and dense, a book about blood purity and how perfect those lineages were. He hated it. As soon as his head went up, though, he felt bony fingers in his hair pushing his head back down. There was no time for idle thinking at the Facility, they said. Being branded in the Felis house, the house
least
acceptable of the three apparent houses here on the island, the Death Eaters and professors always seemed to keep a heavy watch on them. It made it hard for Aiden to breathe. He shifted, scribbling down "notes" but simply wrote underneath it, covered by parchment. He'd get his revenge. He'd get all of these kids out.
Two seats down, a kid was yanked out of his seat and dragged away. It made Aiden's stomach turn. They were stuck and there was nowhere they could run to. He hummed to himself and finished the last bit of the paper on why pureblood lineage was so important and went to stand up.
Follow the routine
, he told himself,
and just keep following the machine. One day, you'll get your own, Aiden,
he told himself. He straightened his shoulders, stood with his head tall, and slipped quietly from the dining hall to go do his chores. The routine might be mind-numbing, but it didn't stop Aiden from his plans.